In today's fast-paced business environment, efficient Human Resource Management is crucial for the success of any organization. ConfluxHR is here to make this process smoother and more effective. In this guide, we'll show you how to sign up for ConfluxHR and take the first step towards streamlining HR management in India.
Why ConfluxHR?
Before we dive into the sign-up process, let's understand why ConfluxHR is an excellent choice for your HR management needs in India:
ConfluxHR offers a comprehensive suite of features, including Employee Self-Service (ESS), Leave Management, Attendance Management, and Payroll Management.
It's designed to simplify HR tasks, save time, and reduce administrative overhead, allowing you to focus on more strategic HR initiatives.
With ConfluxHR, you can ensure compliance with Indian labour laws and regulations, making it an ideal solution for businesses operating in India.
Signing Up for ConfluxHR: Step by Step
Here's a step-by-step guide on how to sign up for ConfluxHR:
Step 1: Visit the ConfluxHR Website
Start by opening your web browser and entering the URL in the address bar: http://confluxhr.com/.
Step 2: Access the 30-Day Free Trial
On the left of the ConfluxHR homepage, you'll find a prominent option that says "30-Day Free Trial." Click on this to begin your trial experience.

Step 3: Provide Your Information
Complete the required details in the fields below, then click the "Next" button to proceed.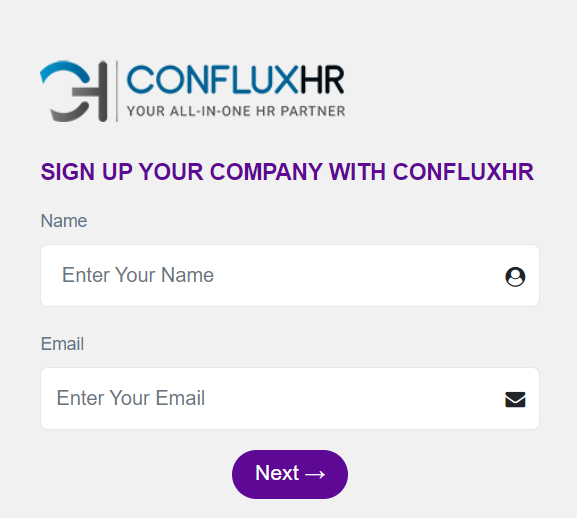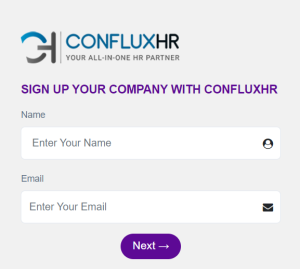 Please note that our system will automatically send an email to the email address you provided in the email field for email verification.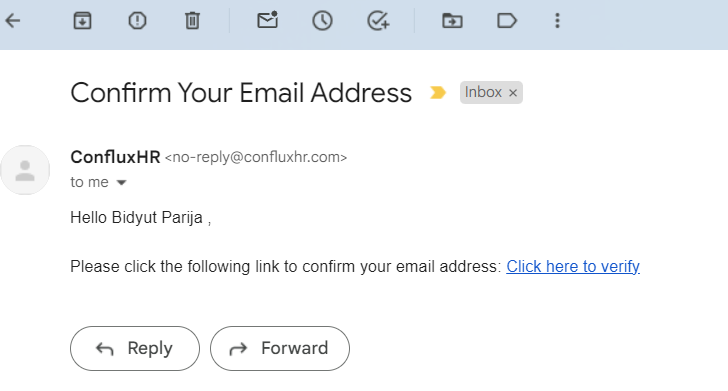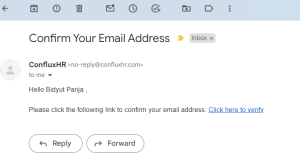 Step 4: Email Verification
After clicking to verify your email, a new page will open, as shown below. On this page, you'll be required to enter your details.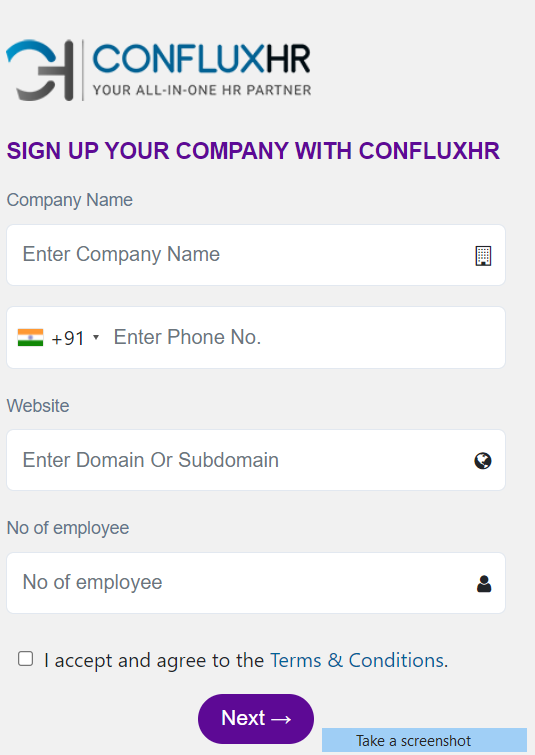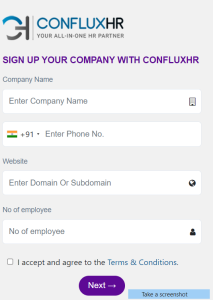 Step 5: Accepting Terms & Conditions
Next, choose "I accept and agree to the Terms & Conditions" and click "Next." A new page, as shown below, will direct you to check your email.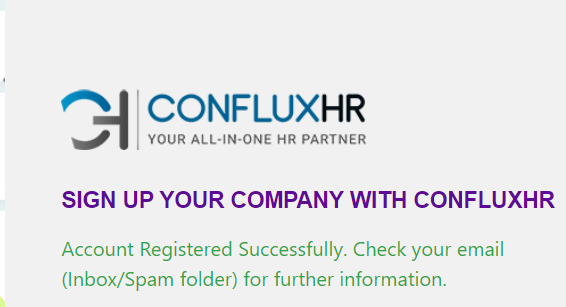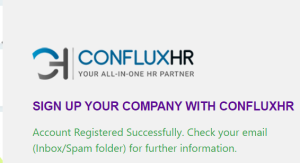 Step 6: Receiving the Email
In your inbox, you'll find an email. Open it and click on the "Create Password" link.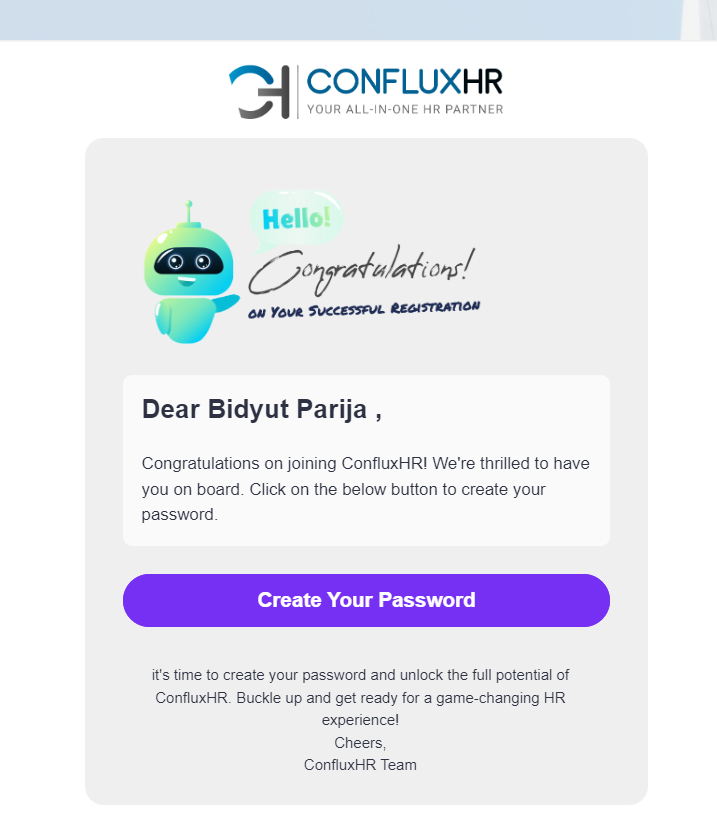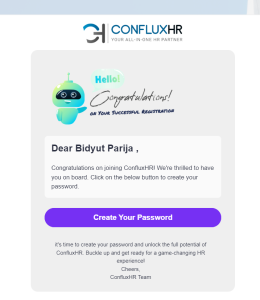 Step 7: Creating a New Password
In this step, you'll be prompted to create a new password. Once you've done that, the admin dashboard will be accessible.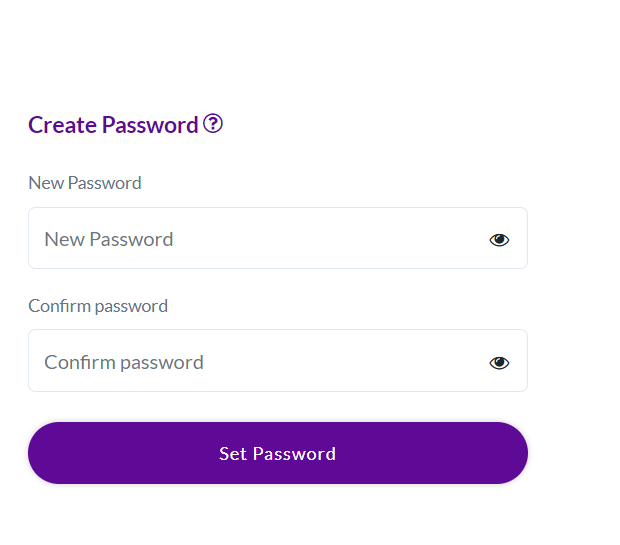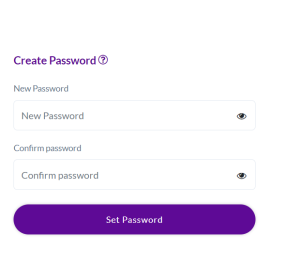 Step 8: Accessing the Dashboard
After completing the previous steps, the dashboard will be displayed below. Click on "Set up your company profile" and proceed to configure your basic settings.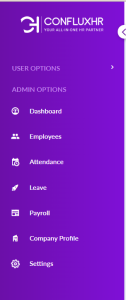 Step 9: Explore the Dashboard
You're now ready to explore the ConfluxHR dashboard. Familiarize yourself with its layout, main menu, and navigation options. You can personalize your account settings as well.
Congratulations, you've successfully signed up for ConfluxHR, and you're on your way to streamlining HR management for your Indian business!
Final Thoughts
ConfluxHR is a valuable tool for HR professionals in India. By following these simple steps to sign up, you're taking the first step towards efficient HR management. Whether a small business owner or an HR manager at a larger organization, ConfluxHR can help you save time, reduce paperwork, and ensure compliance with Indian labour laws.
Make the most of this HRMS solution to streamline your HR processes and focus on strategic HR initiatives that drive your business forward. Sign up for ConfluxHR today and experience the benefits for yourself!